Vinyl Flooring in St. Paul, AB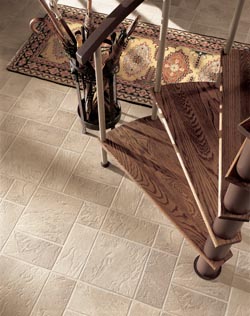 Choosing to replace the flooring throughout your home can be a huge undertaking. Most can get overwhelmed by the vast selection of flooring products available and have difficulty knowing where to begin. Ideal Carpets & Interiors, Ltd. is the perfect place to shop for any vinyl flooring in St. Paul, AB. We have an extensive selection of flooring options for you.
Our experienced staff will aid you in creating a stunning look for every room of your home. We offer resilient flooring with tile or plank designs to meet your needs. Our experienced team will assist you every step of the way to ensure you get the right product for your space.
We even offer vinyl flooring installation services by installation experts for peace of mind. Our team knows the best contractors around, and we can simplify the process of securing dependable contractors for your new floors. Just reach out to us online or at our showroom and enjoy the difference of staff that puts your needs first.


Choosing the Right Flooring That Works
Our floors are designed to match other flooring options to endure the busiest of lifestyles. Take advantage of modern technology to closely duplicate highly fashionable surfaces covered with resilient, comfortable materials. Best of all, it works for almost any room and stands up under pressure. Convincing guests that your vinyl sheet flooring or plank isn't the real deal could be a hard sell. Make a note of their stunning details and incredible realism when seeking out your perfect flooring at Ideal Carpets & Interiors, Ltd.
Furthermore, if you drop a heavy object on the floor vinyl plank won't chip, or delaminate. Vinyl also resists liquids from spills. This makes our vinyl flooring a strong option in areas where you'd expect there to be more moisture, like bathrooms, mudrooms, basements and laundry rooms. Accidents happen. Just breathe, and clean it up knowing the flooring underneath will be fine.
Vinyl tile flooring has made new headlines in the renovation world. Gone are the days when you had minimal options on what you will walk on day in and day out for years to come. Now there is a choice with vinyl plank flooring. If it's comfort you want as well as unique appeal, then Ideal Carpets & Interiors, Ltd. has a fabulous selection of flooring at a fraction of the cost.



Contact us to get the vinyl options you want and the customer experience you deserve. We proudly serve St. Paul, AB, Bonnyville, Fork Lake, Lafond, and Elk Point, Alberta, and the surrounding areas.