Impressive Luxury Vinyl Planks in St. Paul, AB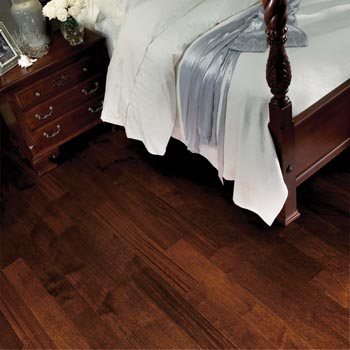 You have put a lot of time and thought into the interior design of your home. That includes thinking about what type of flooring will look best in each of your individual rooms. Sometimes, however, the exact type of flooring you want isn't built to work the way you want it too in a specific room. You can still bring your vision to life by choosing luxury vinyl planks in St. Paul, AB.
A perfect blend of vinyl's soft resiliency with the look of hardwood or natural stone, luxury vinyl plank floor gives you the best of all the worlds. The staff at Ideal Carpets & Interiors, Ltd. knows just how versatile this amazing flooring is, which is why we want to properly introduce you to it if you have never considered luxury vinyl planks before.
One visit to our flooring showroom is sure to spark your creativity. Our friendly and helpful staff is available to guide you towards selections of LVP flooring that speaks to your unique aesthetic sensibilities. So stop by today to begin exploring everything that this state-of-the-art flooring option has to offer.
When Aesthetic & Resilience Both Matter
Luxury vinyl plank flooring is the chameleon of the flooring world. With so many different designs, textures, and styles available, you can match just about any flooring idea you have without ever having to look at a different type of flooring option. Where LVP really shines, however, is in its ability to mimic the look of natural stone and hardwood. Most people will never be able to tell the difference when LVP is put side-by-side with the floor it is imitating.
This is especially helpful when you want to add the look of wood or stone to a kitchen, bathroom, basement, or other area that sees a lot of foot traffic and moisture. Vinyl is built for the challenges of these unique places, which helps to reduce wear and tear. This means you are never going to have to sacrifice durability for appearance in the future.
Luxury Vinyl Plank Floor Installation Services
Picking out the right type of floor for your property is only the first step; you also need to make sure that new floor is properly installed by a skilled professional to get all of the benefits you expect from it. By choosing one of our professional installers, however, you can rest easy knowing everything was performed the right way the very first time.

Contact us to find out more about our luxury vinyl planks. We proudly serve customers in St. Paul, Alberta, and the surrounding areas.