Hardwood Flooring in St. Paul, AB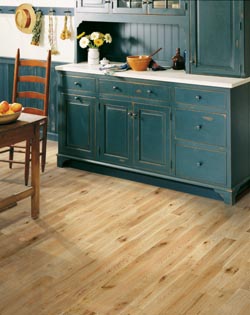 Add a distinctive level of opulence to your home or business with timeless and long-lasting hardwood flooring in St. Paul, AB. These traditional yet classy floors provide an impressive upgrade for any space. In fact, few flooring types are as elegant and stunning as solid hardwood flooring. Choose the wood specious you want and the style, and we'll even install it for you.
Our flooring store is stocked with the most reputable floor brands in the industry. In addition, because we are a part of a nationwide chain of stores with Flooring America, we are able to deliver everyday low prices on the best flooring products in Canada and the United States. Trust our friendly and experienced sales agents to assist you in the selection process. Some of the advantages of hardwood floors include:
Upgrades the Ambiance & Value of Your Home
Tolerates High Temperatures & Humidity
Resists Stains, Scratches, Dents, & Cracks
Can Be Refinished When Needed
Available in Many Styles & Wood Species
Available at Different Price Points


Reasonable Hardwood Flooring Prices
Are you doubtful of hardwood floors because you think the product may be too expensive? Think again. At our flooring showroom, we feature first-rate products at reasonable prices – from economical flooring to high-end hardwood floors. That's because we want to make purchasing hardwood floors feasible for customers in all income brackets. Let us know the hardwood flooring prices you need and the style you want. That will help us find the right floor for you. The flooring brands we install include:
Downs Performance
Floorcraft
Mirage
Torlys
Timeless
Antique Impressions
Appalachian
Please review this Mirage link for specials, https://www.miragefloors.com/ENG/promo-contest-hardwood/
Benefits of Solid Hardwood Flooring
Sleek, durable, and attention-grabbing. You simply can't beat the benefits of solid hardwood flooring. Hardwood is available in so many wood species too, such as birch, cherry, oak, walnut, and exotic wood. Improve the livability and luxury of your home with solid hardwood. We offer some of the best hardwood prices in the area. In fact, if you find a lower price on hardwood flooring (same style and brand) within 30 days of your purchase, we'll refund the difference in price.


Hardwood Flooring Installation Experts
It's easy to install your new floors when you depend on our hardwood flooring installation professionals. The exceptional service doesn't stop when you purchase your new floors. From design consultations and product selection to complete hardwood floor installation services, we are with you all the way. We ensure the finished project exceeds your satisfaction. We guarantee it!
Comprehensive Guarantees with Hardwood Floor Installation
Your ultimate confidence is our top priority. Thus, our Ultimate Confidence Guarantee! If you ever encounter an installation-related issue with your hardwood floor, we repair it for free. The promise applies to your floor for life! At the same time, if you are not satisfied with your new 4-Star or 5-Star floor within 30 days of installation, you can choose a similar product free of charge. When you shop at our flooring store for hardwood floors, you can rest assured that you'll receive quality products and the royal treatment every time.

Contact us to learn more about our excellent selection of hardwood flooring. We offer 36 months financing on hardwood floors. We proudly serve customers throughout St. Paul, Bonnyville, Fork Lake, Lafond, and Elk Point, Alberta.