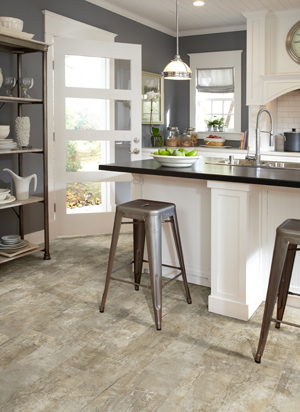 Upgrade your kitchen or bathroom with a new counter from Ideal Carpets & Interiors, Ltd. We sell and install a diverse array of countertops in St. Paul, AB, all of them melding beauty and functionality. Whether you need a simple but durable surface in your kitchen or an elegant bathroom counter your guests will admire, we have you covered.
Some of our customers know exactly what they want before they visit our showroom. Others only have a vague idea -- or no idea at all. Whatever the case may be for you, you can count on us to point you towards the ideal kitchen or bathroom countertops to suit your home improvement goals. We make recommendations based on your stylistic preferences and practical needs to help you find the perfect fit.
A Surface Style for Everyone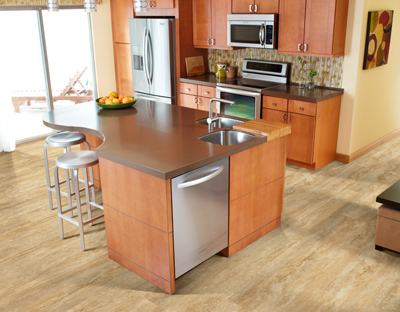 Counters come in a range of different colors, materials, and styles. We're proud to include countless design possibilities in our collection. Some options include:
Stone Countertops – Stone is a naturally beautiful material that is extremely durable. We offer different types of stone countertops, allowing you to find the solution that fits seamlessly with your existing interior design.
Marble Countertops – No two pieces of marble are alike, making it a unique addition to any space. Available in varying patterns and hues, there is no style or scheme that can't be enhanced by one of the high-end marble countertops from our selection.
Granite Countertops – You simply can't go wrong by choosing to place classic granite countertops in the kitchen or bathroom. Its timeless appearance and guaranteed value make it a wise investment for even the choosiest of homeowners. It remains easy to clean, and is available in countless colors and finishes.
Quartz Countertops – Quartz is becoming an increasingly popular alternative to other more costly countertop materials. Made from a combination of quartz, resins, polymers, and pigments, quartz countertops offer a granite-like appearance, along with proven durability. The controlled manufacturing process allows us to control the hue, pattern, and color of the surface.
To learn about the unique advantages of each type, talk to our knowledgeable sales associates. For the total transformation, we can even tell which flooring style best matches your selected bathroom or kitchen countertop.
Contact us for complete details on our countertop collection. We proudly serve customers throughout St. Paul, Alberta, and the surrounding area.