Kitchen Cabinets in St. Paul, AB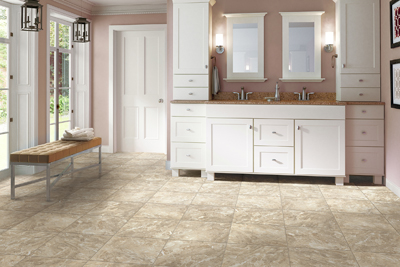 At some point, many homeowners take a step back to look at their kitchens and feel something is missing. It could be because you're running out of counter space, or it could be because your kitchen's furnishings are outdated. Whatever the reason, though, you don't have to give your kitchen a major overhaul to shake off the cobwebs. There's a more affordable way to make a change for the for the better.
Bring your kitchen back to life by installing new kitchen cabinets in St. Paul, AB. Whatever your style or needs, we have the perfect custom cabinets to achieve your design goals. No matter what your reasons for upgrading are, you're sure to be pleased with the fresh look, additional space, and enhanced functionality.
Liven up your cooking space and store kitchen accessories with ease when you bring home products by Kitchen Craft® or Superior Cabinets®. If you've ever found yourself wanting more storage space, these unique cabinets are the perfect solution. Add a cutlery tray, drawer dividers, or even additional storage shelves – the choice is yours, especially when you opt for custom cabinets.
Create Your Own Custom Cabinets
Change the way you enjoy your kitchen by installing new kitchen cabinets. We carry quality Kitchen Craft and Superior Cabinets that bring your kitchen dreams to life. Let us help you get creative in the kitchen. The team at our flooring store provides personalized design services because we understand that home remodeling is a personal experience. Your cabinets are no different. They need to cater to your needs.
Give your kitchen a makeover with our help. We offer the finest kitchen cabinets in the area. In addition, because we have years of experience in the trade, we can assist you in achieving your goals, no matter how lofty. Whether you're in the market for an upgrade or you simply want a change of pace, you're sure to find cabinets that work for your budget and your tastes at our store.
If you're unsure which type of cabinet is right for your kitchen, don't hesitate to ask a member of our team for their professional recommendations. We're excited to get to know your vision. What colors do you prefer? Do you like contemporary or classic cabinet designs? Let us know what type of atmosphere you'd like to create at home, and we'll do our best to connect you with the hardware that matches it.
Cabinets Tailored to Your Needs
There are plenty of cabinets available at our spacious showroom, but sometimes shoppers have something else in mind. When you already have a vision you want to bring to life, you shouldn't have to settle for manufactured products that don't match your preferences. Why not team up with our staff and create exactly what you want for your kitchen's new look?
Custom cabinets not only improve the look of your rooms, but they also add value to your home. If a simple paint job can give your living area a facelift, just think what new cabinets can do for your kitchen or bathroom. They dramatically transform a bland place into a grand space!
There's no need to limit yourself when you want cabinets. If you go to a large home improvement store, you may not find exactly what you want. However, we carry the finest and most varied products at our showroom. Let us provide the design assistance you need.
The experienced team at our flooring store can help you get creative and ensure your new cabinets serve a practical purpose, too. Add more beauty and style to your kitchen or bathroom. For a free design consultation, schedule an appointment or stop by our store today. You'll find that we are truly experts in this area of home improvement.
Opt for Professional Cabinet Installation
Once you've found or created the perfect kitchen cabinets for your needs, make another great choice for your kitchen by choosing professional installation services. Ensuring your cabinets are properly installed is essential – after all, you don't want your cabinets to fall after only a few weeks of use, damaging their contents. Why not leave the hard work to a team that knows its way around hardware installation?
Trust your latest home investment to a team with years of relevant experience. Over the years, our company has installed a wide variety of beautiful cabinets. Your options are nearly endless! Instead of worrying about proper positioning, hanging, and leveling, let us provide comprehensive cabinet installation. By trusting our local company for services, you'll enjoy superior craftsmanship and friendly services.
We Also Carry Bathroom Cabinets
What lies beneath may go unnoticed by some, but you know what's there. If you want something better than old laminate cabinets, then stop by our store. Create the room of your dreams with custom bathroom cabinets from trusted, name-brand manufacturers. We have so many options to choose from. From high-quality laminated cabinets to beautiful wood cabinets, we have everything your heart desires.
While a paint job brightens up your bathroom, new cabinets dramatically transform the entire space. Turn to us for design ideas, personalized services, and cost-effective options when you need to update the look of your bathroom. Schedule a free estimate with us today!
Contact us today or drop by our showroom to explore your options for new kitchen cabinets. We serve residents of St. Paul, Alberta, and surrounding areas.